---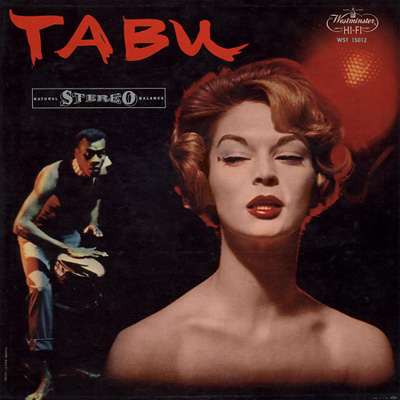 Vinyl Record Collecting Index
#
|

A

|

B

|

C

|

D

|

E

|

F

|

G

|

H

|

I | J

|

K

|

L

|

M

|

N | O

|

P | Q

|

R

|

S

|

T | U

|

V

|

W

|

X | Y | Z
45 rpm - Thousands of 45's listed here.
Acid Archives of Underground Sounds - A guide to unknown, obscure and hard-to-find LPs from the USA & Canada 1965-1982.
AnalogAholic | ToneAudio Magazine - E-journal of analog and digital sound.
Association for Recorded Sound Collections (ARSC) - Dedicated to research, study, publication, and information exchange surrounding all aspects of recordings and recorded sound.
Association of Vogue Picture Record Collectors - An international organization of collectors and enthusiasts of Vogue picture records.
AudioPhile USA - Rare and collectible vinyl records.
Academy Records & CDs - Serving collectors of recorded media since 1995. Academy has the largest and most comprehensive collection of previously-owned classical, pop and jazz LPs and CDs in New York City.
Acoustic Sounds - Audiophile equipment and vinyl records.
Adam and Eve's Music Shop - 15,000+ vinyl records (33, 45, 78 RPM) and CDs. LP to CD conversion available. Sells worldwide.
Al's Tracks - Mail order business based in England that stock 80,000 45's, LPs and 78's from the past and present.
Audiophile International - Top mail-order supplier of premium quality, sealed and mint LP records and CDs of all musical genres.
BackTrack Records - Seller of vintage records.
Bags Unlimited - Audio packaging, vinyl record storage, CD packaging supplies, record shipping boxes, vinyl record care supplies.
BENrecords - An online music store selling 45's, EP's, 78's, sheet music and pop related books from the fifties and sixties.
Birka Jazz - Swedish specialist in rare jazz vinyl records.
Birmingham Record Collectors - A club based in Birmingham, Alabama, USA, but with international membership, devoted to the collecting of music, its preservation, and lasting friendship.
Blues World - Everything Blues, including auctions and a host of links - specializing in 78s.
Both Sides Now - Newsletter and a source of in-depth discographies for the dedicated collector of old music.
Care and Feeding of Vinyl - Covers essentials of collecting vinyl record albums. Explains techniques for cleaning, storing, playing and restoring vinyl.
Care and Handling of Recorded Sound Materials by Gilles St-Laurent - Sound recordings are machine readable artifacts; they are documents for which the integrity of the information they contain is directly related to the artifacts' physical well being. Since the majority of sound recordings are made of plastic, conservation must be treated as a plastics degradation problem, requiring a different approach than paper conservation. It is important to understand the basic chemical degenerative processes and the principles of the retention of sound by the various media in order to ensure that proper action is taken to slow the rate of degradation.
Classical Recordings Quarterly - A magazine for professional and amateur musicians, members of the trade and recording industry, and lovers of great, historic recordings.
Collecting Records - Information on storage, grading, and shopping for vinyl records.
Dave's Record Shop - New, used, and rare vinyl records bought and sold. LPs, 45's & 78's.
Deckfodder - A record search system to find rare vinyl that you may be looking for.
Disc Doctor, The - No rinse fluid and brushes for vinyl phonograph record cleaning: LPs, 45s, shellac & plastic 78s, Edison Diamond Discs, acetates and lacquers.
Document Records - Rare, classic, vintage blues, jazz, boogie-woogie, gospel and country music.
DragonDiscs: Vinyl Collectors Guide and Resource Kit - Guide and e-magazine for the vinyl record collector, including care tips, resources, label listings, links, articles and news.
Eduguy's Factory Sealed Records - Special in factory sealed 1950's to 1980's vinyl LP records.
Elevate Your Mind - Online record store with a large selection of hip hop and electronica vinyl - over 2500 items. Catalog is updated daily.
Elusive Disc - Audiophile music, hardware and accessories.
Elvis Presley Record Collectible Appraisals - Offers appraisals of records by mail. Information is compiled from reliable sources.
Finyl Vinyl Records - A vinyl records collecting music mail order site from Canada buying and selling new and used Canadian and foreign pressed LP's, 45's, videos and memorabilia.
Forever Vinyl - Have access to over 2,000,000 out of print, rare music and collectible records and CDs from around the world. Specialize in hard to find records.
Global Groove Records - UK online dance music record store for house, funky house, trance, techno, break-beat, garage vinyl & CD's.
Great 78 Project - A community project for the preservation, research and discovery of 78rpm records. From about 1898 to the 1950s, an estimated 3 million sides (~3 minute recordings) have been made on 78rpm discs. While the commercially viable recordings will have been restored or remastered onto LP's or CD, there is still research value in the artifacts and usage evidence in the often rare 78rpm discs and recordings. Already, over 20 collections have been selected by the Internet Archive for physical and digital preservation and access.
Goldmine - Record and compact disc collector's marketplace.
Greg's Grooves - Thousands of rare, collectible & interesting vinyl records for sale. Easy to browse listings, lots of album cover art and fast, friendly service.
Hyp Records - Three guides to hip, strange, and exotic records. Hyp Records sells worldwide thru Hip Wax.

Odd Pop - Zany old pop: quirky instruments, stereo demonstration, wordless chorus, whistling, spoken, vocalists, personality, beatnik, crime, spy, mod.
Soul Patch, The - Hip music for DJs: funk, soul jazz, funky soundtracks, New Orleans, crazy/funky rock, black power, party rap, soul, mod jazz.
Vinyl Safari - The exotic: foreign, ethnic, tropical, sub-tropical, Latin, calypso, Mediterranean, Brasilian, African, Oriental, Asian, Oceanic.

Last Factory, The -

F

ounded in 1979 by scientists who were interested in preserving their own record collections. Their research resulted in LAST Record Preservative, a product that continues to receive wide acclaim in the audio industry.
Laughing Papillon, The - Interesting site where you can

search for and purchase

your favourite albums, talk to other collectors in

forums

, and get information about things like converting your old vinyl to a digital format.
LP Classics - Specialist supplier of quality used and 1st issue classical LP records, collectors items and new CD's by international mail order. Stocks in excess of 6000 different titles.
LP-Records - Gently used vinyl LP record collectibles on sale - Jazz, Original Cast Albums, Soundtracks, Folk, Rock, Blues, R&B, etc.
Mainspring Press - The leading website for 78-rpm and cylinder record collectors. Books, online articles, and other resources.
Michael Framer's 21st Century Vinyl - Information on tweaking a vinyl system for optimal performance.
Mobile Fidelity (MoFi) - Record label, audiophile recording, audio technology and equipment.
More Music Collector Resources - A very nice collection of resource links.
Music Direct - Sells audiophile hardware, audiophile music and analog gear including turntables, vinyl records.
MusicAppraisals - Expert appraisal services for record collectors.
Music Catalogue Master Software - Automatically catalogue your vinyl record collection with this easy-to-use software. Create reports, html files or PDF reports for sharing online.
Nitty Gritty - Vinyl record cleaning systems. Records cleaned on a Nitty Gritty system reproduce all the music stored in their grooves without the interference and masking of record pollutants.
No Condition is Permanent - Other people's vinyl exhumed for your pleasure.
Parnassus Classical Compact Discs and Records - Sell rare, out-of-print, deleted and import classical (and some jazz) compact discs and records.
Paula's House of Music - Vinyl records with oldies albums, 45s and 12? records.
Postwar Recordings - Popular recordings from 1st August, 1942 to 31st December, 1954.
Rare Record Price Guide - Online guide to UK values for records (and a few CDs), mainly by 80's and 90's artists. Calculated from average prices charged by dealers in the UK magazine Record Collector.
Record and Phonograph Links - A exhaustive collection of links to all aspects of collecting historical recordings.
Record Collector - Authority on recorded contemporary music. Also see its Rare Record Price Guide.
Record Collectors Guild - Forum, tips, merchndise for the record collector.
Record Finders Auctions - Deals in used records including 78s, 45s and LPs, with thousands of set-price items and monthly record auctions.
RecordKingz - Online store for rare vinyl. Specializes in euro, funk, soul, beats, soundtracks, jazz, 45's, Indian and World. Based in England.
Retro Vinyl Records - Vinyl records store specialising in rare and collectable records from the 60s to the present day.
Rocker's 2nd Hand and Collectors Records - Deal in rare punk, hardcore, alternative, metal, new wave, independent, ska, hip hop and psychobilly records and CDs. Deliver worldwide.
Rockhouse Records (CD Express) - A worldwide music mail order since 1973, with a searchable database of nearly 3 million new and used record and CD titles.
'Rock'n Records - A Swedish record collecting site with lots of collecting information and resources.
Saturn Records - San Francisco area's collector's record store and international mail order house.
Sleeve City - Sells inner and outer sleeves for 78s, 45s and LPs; also, storage boxes.
SpinningWax - Based in the UK.
Surround Sound Discography - Listings of surround sound recordings in many recording formats and several encoding systems (Ambisonic, Quadrophonic, Dolby Surround, etc.).
Sweet Memories Vinyl Records - Rare vinyl records from the 50's, 60's, 70's, 80's, 90's.
Timewarp Music Store - Music, posters, novelty and entertainment merchandise, including vinyl records. Based in Canada.
Usenet Record Collecting Discussion Groups - These include:
Vinyl Records Value: What Are Your Records Worth? - Useful article on the factors that determine the value of a particular record.
Vintage Jazz and Dance Music at 78rpm - A resource site for collectors of popular music 1900-1950.
Vintage Vinyl - From the obvious to the obscure.
Vinyl OnLine - Collectible vinyl for sale.
Vinyl Record Resource - Vinyl Record resource and website link directory.
Vinyl Rescue Mission - An organization that has been helping old, forgotten, and unwanted vinyl records find a home since 1993.
Vinyl Solution - Australian company with a database that is extended and updated regularly.
Vinyl Tourist - Non-commercial site for record collectors, featuring regional guides to record stores, discographies, record care information, and other resources.
Vinyl Underground - A gallery of picture discs and colored vinyl records. Along with a photo, you will also find information on each record displayed. Available is a message board for the buying, selling or trading of vinyl records or music related items.
Vinyl-Records.Biz - Vinyl records database.
Vinylselection - An independent UK record label dedicated to high quality vinyl. Works in collaboration with diverse artists to provide limited edition collectible vinyl releases.
Vinylville - Records, CDs, cassettes and music collecting in general. Also see exceptional Resouces and Supplies and FAQ pages.
Virtual Gramophone - Canadian historical sound recordings.
- Formed for the promotion, preservation and proliferation of music originally recorded using analog means at 78 revolutions per minute.
We Got Records - 45's, LP's, 10", 12", 78's. All types of music, from Rockabilly to Punk to Jazz to Disco to Rock (70's, 80's, 90's) to Classical Music, Heavy Metal, Soul, and R&B. Colored Vinyl, Picture Disks, Odd and Strange music, Spoken Word, Comedy, Rare and Hard to find music.
Xtabays World - Vinyl covers, reviews, chat.
---
About KWSnet
KWSnet is an Internet subject directory providing special attention to U.S. national and international news, the arts, computing, culture, environment, law, literature, media, politics, science and technology. Based in San Francisco, California, KWSnet contains over 125,000 annotated links to resources worldwide. Use
Search KWSnet

, located at the top of each page, to search within this site. Use

Ctrl-F (Windows)

or

⌘-F (Mac)

to search within individual pages.

KWSnet Twitter provides news, culture, environment, media, politics, sci-tech, society, #art, #comics, #politicalcartoon, #illustration, #botd, #obit, but KWSnet is taking an extended leave of absence from the social networking service; it is not posting there at this time.


KWSnet's YouTube Channel Playlist provides recommended video from artists, journalists, and political activists worldwide.



My Zotero Library provides news articles, primary and secondary sources, and bibliographic information for your research.

More information on Zotero – a powerful, easy-to-use research tool – can be found at its site. Also recommended, subscribe to My Zotero Library RSS content for the latest updates.



KWSnet is completely non-commercial. It has no commercial objective or emphasis. Instead, it is intended for educational purposes, research, and personal use. It is updated regularly.

KWSnet is IPv6 enabled, HTTPS deployed, and fully HTML5 compliant.

KWSnet may be contacted via email with any comments, suggestions or link submissions. KWSnet is designed and maintained, in its entirety, by Kirk W. Smith.


This webpage last updated on Sunday, August 13, 2017 12:32 PM.
© 2001-2019 by Kirk W. Smith.